Little Noah is turned 11 months today! only one month away from his first birthday. how in the world did I get here so fast?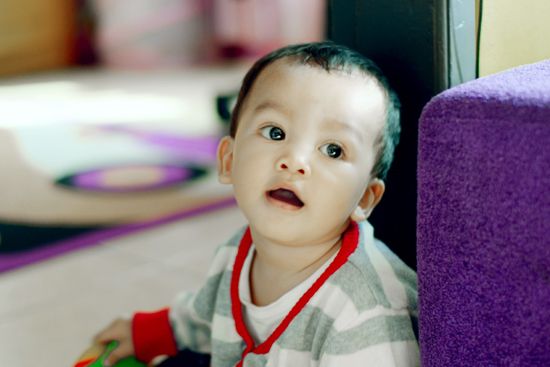 ( noah in his 10 and a half months old.)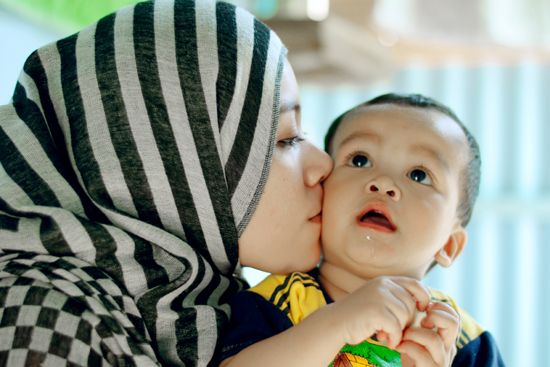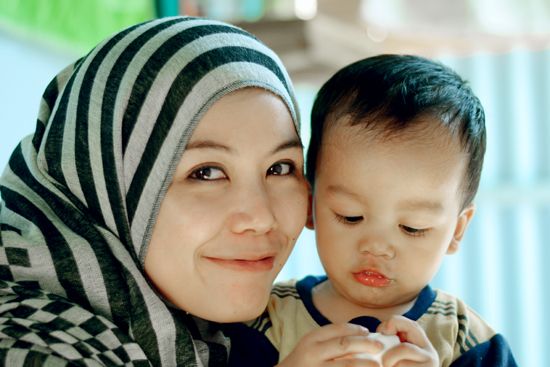 (I asked Noah to kiss me but he ignored it then I kissed him but he still ignored me, then I asked him to smile to the camera but he still ignored me. He choose tissue over me. hehe... )
At this age, many people have asked me if Noah has develop any sort of attachment to a particular toy or things like blanket or stuffed animal. The answer is still No. but he would choose a car over any of the other toys in his toy box especially with the red car like on the picture below.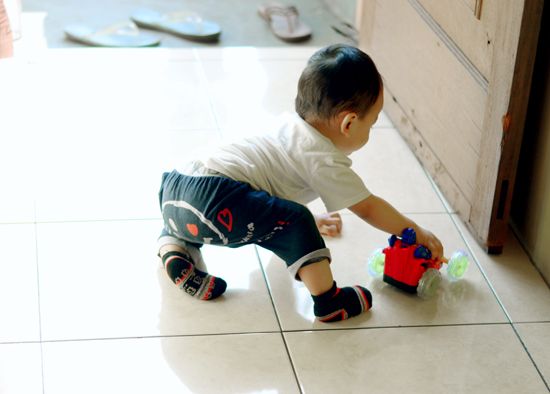 He would playing it like nothing exist in this world except that car.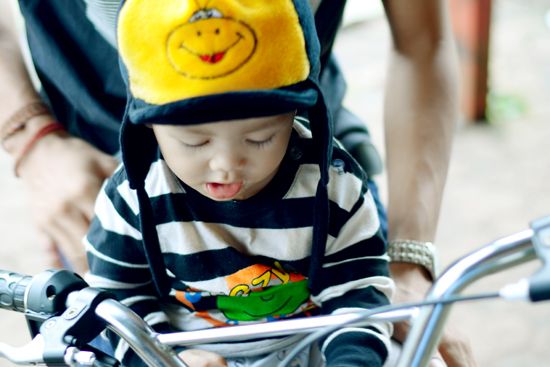 Happy 11 months old my little boy, we have loved living life with your by our side and cherish this past 11 months together as a family. Living in this world was never been so fun and meaningful until you came and filled our life with love.
We love you! dear Noufal Noah Ibrahim!