My friend was right when she told me not to throw away my mini dress because I still can wear them with blazer or cardy and of course with pants to cover up your leg. I always get confused when talking about jeans. Some people said that hijab women shouldn't wear pants that showed your leg shape but some said that 'it's fine but you must still covered your butt'. -oh my, did I said butt?-
for me who still a newbie, active, behave and sit like a boy, pants are so important. I always got my long skirt dirty and unconsciously stepping it and made me fall. well maybe I need some Process.
btw, Still in love with my leopard blazer cuz it almost fit with anything. love love!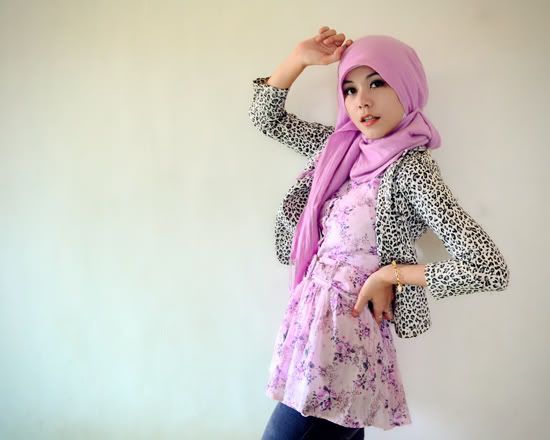 tried to have fun with make up plus fake eye lashes. a bit too much and un-neat... i know... Hehee...