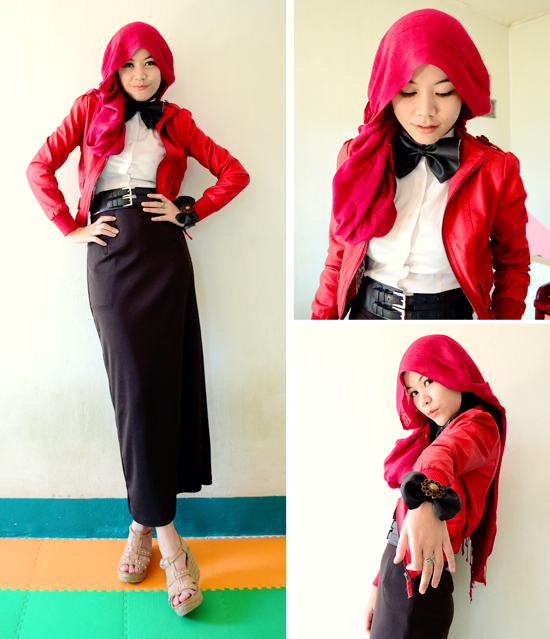 Ahh, sorry for too much color in this post. I just realize that the color might too SHOCK for some of you but I feel lazy and tired to edit it again. so i hope you won't be giddy to see these pictures. hehee....
----------
Today I made bow tie and bangle from my dad leather jacket which is not used anymore. I cut the hand side, then prepare the materials. I'm not good at giving explanation, so I assume you will understand about how I made this from the pictures below.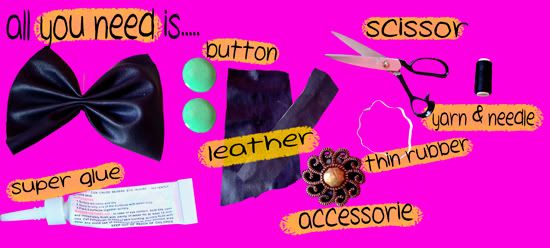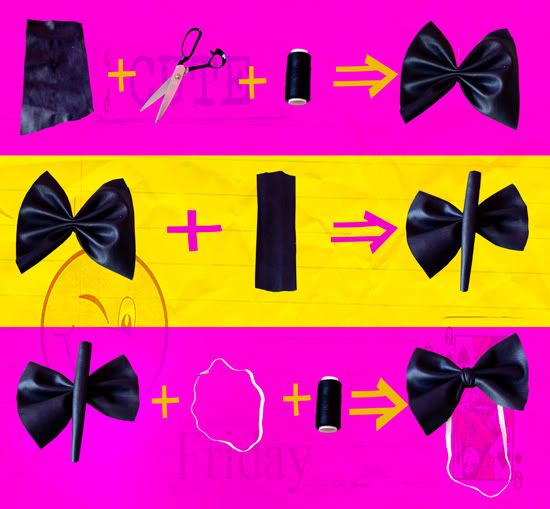 (bow tie)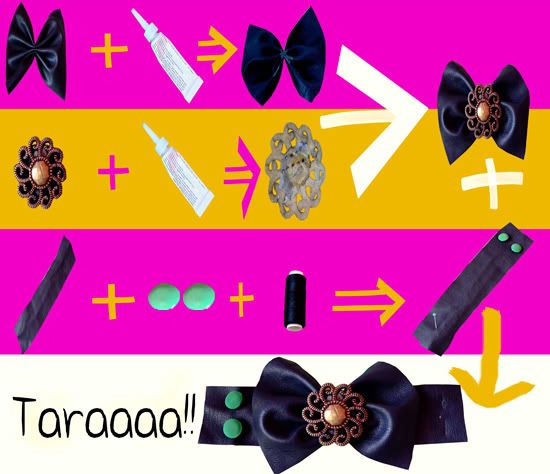 ( Bangle)
And now I got a nice bangle... Yaaay! I like it!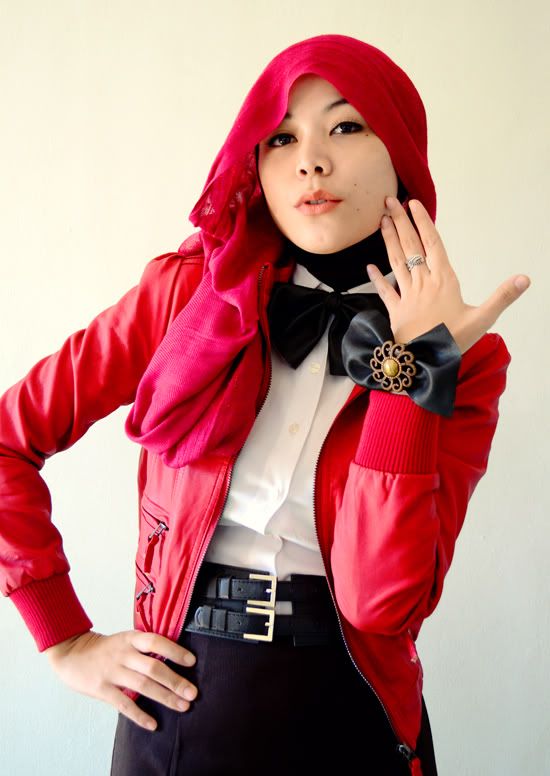 Honestly, this is the simplest DIY I ever made! Try it!
Cheers and salam~