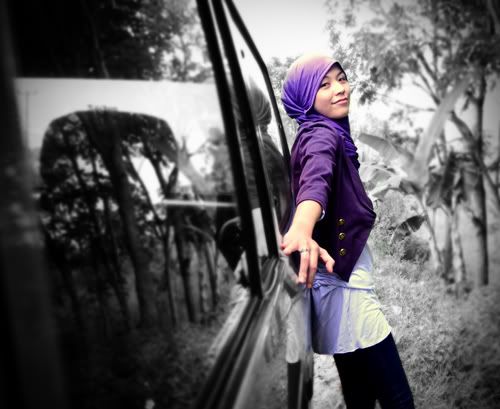 One day suddenly my friend called me on the late afternoon and asked me to go out with him. I didn't even had a time to bath or pick out an outfit to wear because he was already waiting in front of my house. I grabbed my purple blazer and wore my pants in seconds. "oh well, never mind" i thought so when hallucinating food and restaurant. my tummy was a bit rumbled at that time.
When he started driving his car, I asked him "where do we go now?"
"where do you want us to go?" he asked me back
Food was on my imagination. "restaurant!" I smile
he wiggled his hand near at my face "forget about it. I didn't bring money,"
"WHAT?" I was surprised and a bit disappointed, "so where will we go now?"
"I don't know either," he smirked stupidly at me.
Grrrr...........