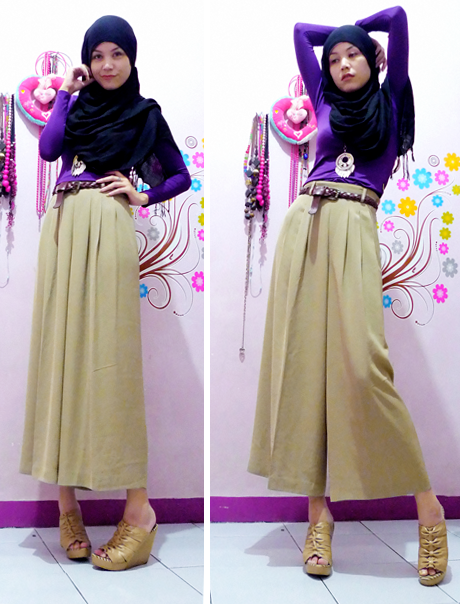 Assalamualaikum everyone!
these lately, I keep thinking and asking about many things. About my faith, about guy, about love, n also about the outfit I should wear as a truly muslem women. i mean hijab that isn't just covered my hair and neck, but also covered every curve of my body.
So, sorry for moslem brother and sister out there who accidentally visiting here and complained about the clothes I wore here. My outfit is still lacking of the rules that it supposed to be. I wore hijab since april, and I still have so many things to learn about.
Salam~